How to shoot oil and water macro photography
Today on our blog Rebecca Spencer of Rebecca Spencer Photography is sharing a tutorial with tips and tricks on how to shoot oil and water macro photos.  Rebecca recently had one of her images which use this technique chosen by UNESCO as the backdrop for their award ceremony for the International Prize for Research in the Life Sciences in Malabo, Equatorial Guinea.  She is pretty modest so before we get to her tutorial, her friends here at The Photographer Within are gonna brag a bit and show you her awesome image in use at UNESCO.  Congrats Rebecca!  What an exciting accomplishment!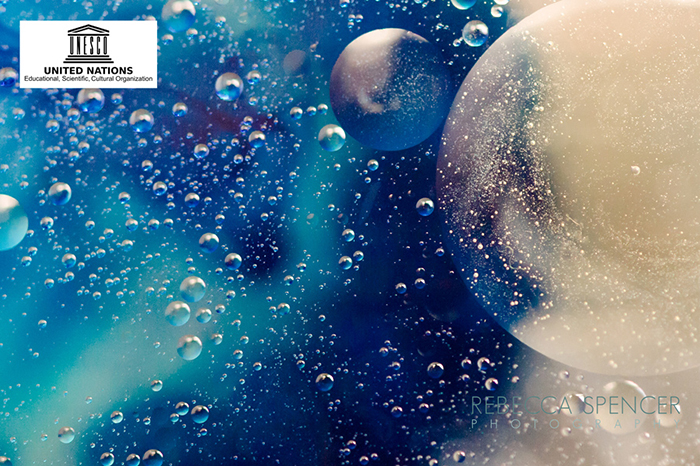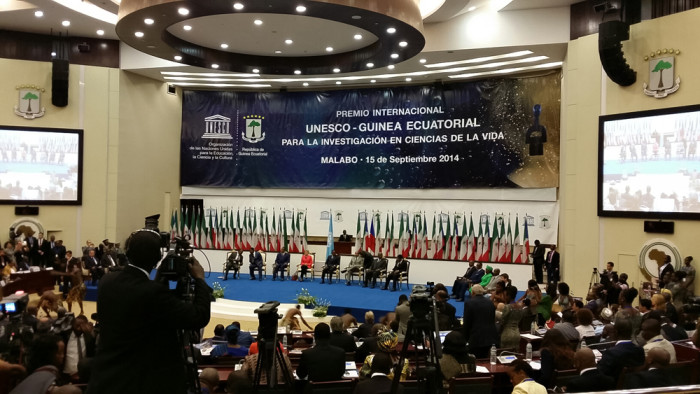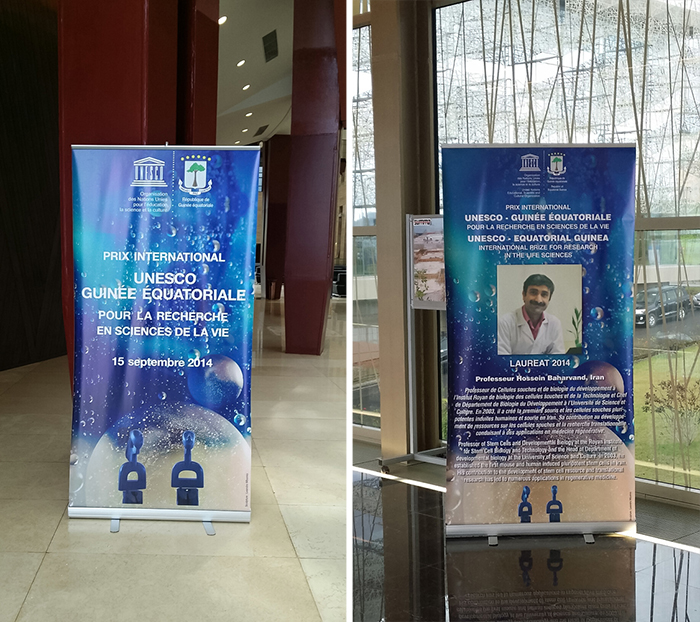 And now, onto Rebecca's tutorial!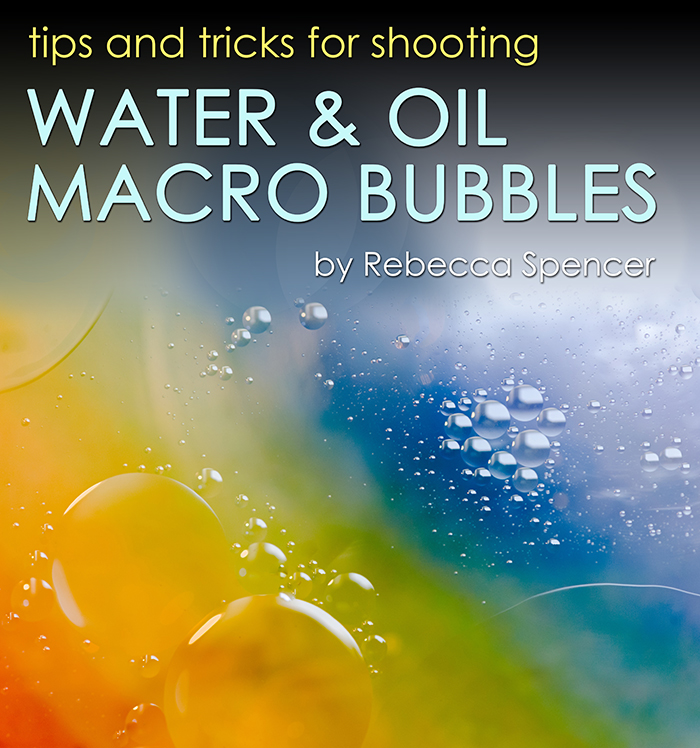 There is just something about taking macro photos of oil bubbles floating in water that I find so therapeutic, I think it is because you have to slow right down and concentrate on what you are doing whilst letting the cares of the world drift by.  There is also the fun element of not knowing exactly what images you will capture and the ever changing nature of your subject means each photo is truly unique. And the best thing of all is its really easy to do!
Equipment you will need;
Camera
Macro lens
A clear container
Water
Cooking oil
A stick or spoon
A pile of book or something that will let you raise you container up off the ground
A piece of coloured paper or fabric to act as the background to your photo (optional)
Food dye & a pipette or something to drop the dye into the water (optional)
Tripod (optional)
When shooting oil and water macros first choose a nice bright location, take your container and fill it about 3/4 full with water then raise it off the ground.  By raising the container up you can both slip a background under the container easily if you wish and by leaving a gap underneath the container you are letting more light into your photo and providing a bit of back lighting which as you'll see later is a good thing. I have used piles of books and even a pair of trash bins to raise up my container. Put a few drops of oil into the water – less is more here – then focus your camera on the oil on the surface, I recommend using  manual focus as on auto focus the camera will tend to focus on the bottom of the container rather than the oil.  Take a few shots.  A pull back of my glamorous shooting location as like they say a picture is worth a thousand words!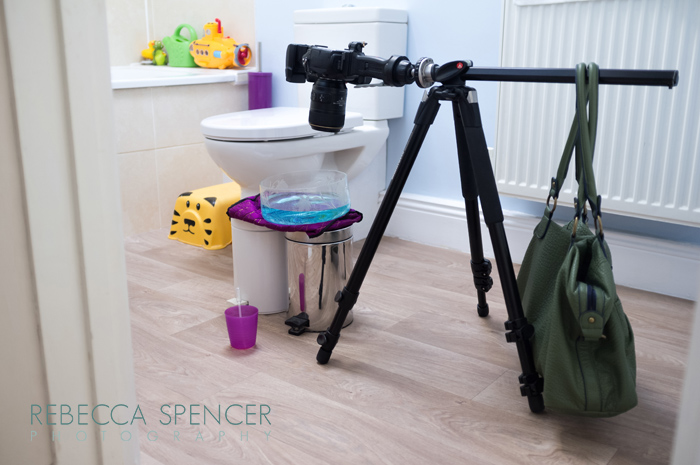 My photo shows that I used a tripod which I extended out fully so I could point my camera facing down toward the water, as this made it a little unbalanced I needed to use my handbag to provide extra stabilisation weight. I actually didn't use the tripod much and took most of my photos handheld, feel free to try both to find what works best for you.
Once you have got the hang of focusing on the oil bubbles it is time to have some fun and add a little variety.  Try putting a background under your container, this could be a piece of fabric or even a page ripped out of a magazine – the background to the first photo in this blog post is actually the icon from my photography logo.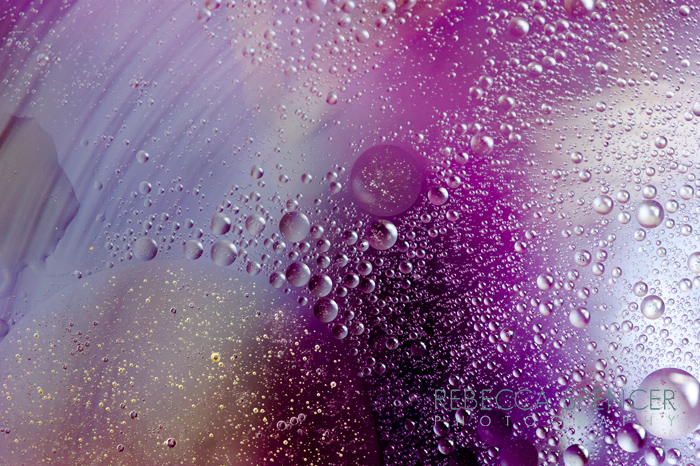 This photo above has the purple fabric background you can see under my container in the pull back photo above. For these next photos my background is a pair of leggings!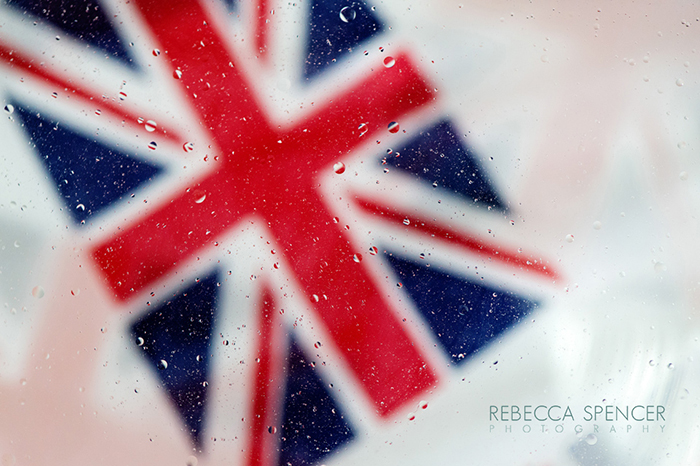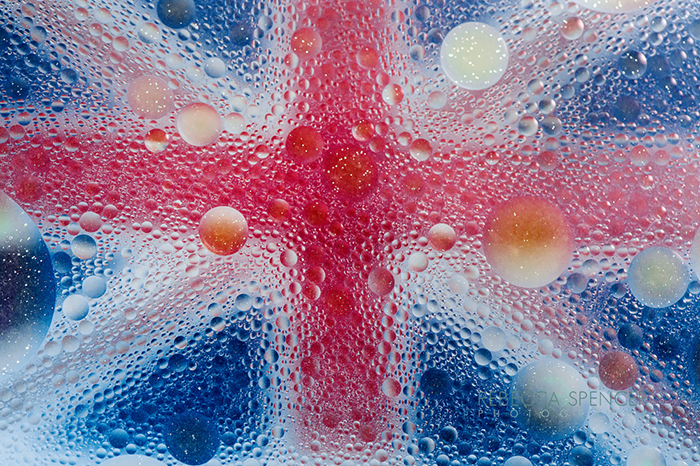 If you stir the water you tend to get a lot of smaller bubbles and then over time they join into each other and form bigger bubbles again.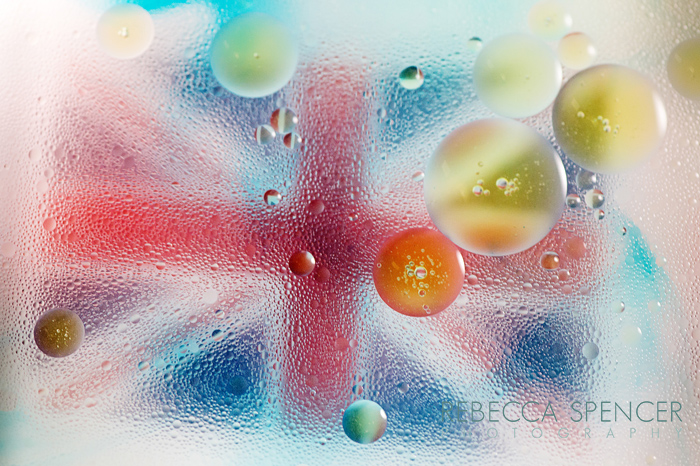 I also like using food dye by dropping a very small amount into the water, I tend not to stir the water when using food dye as the colour effect becomes diluted. Red dye and no background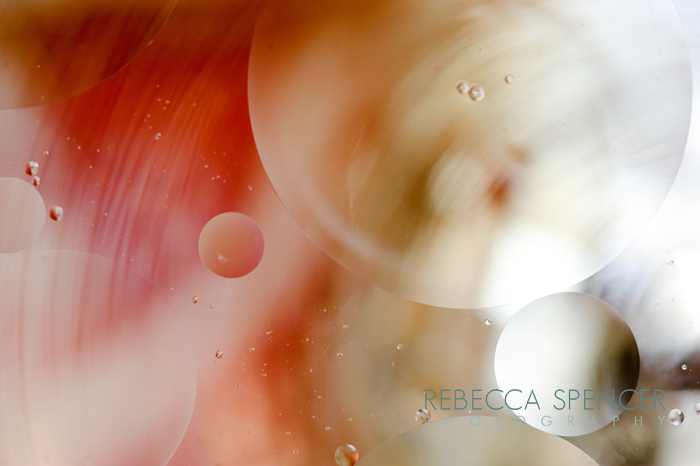 Blue dye and again no background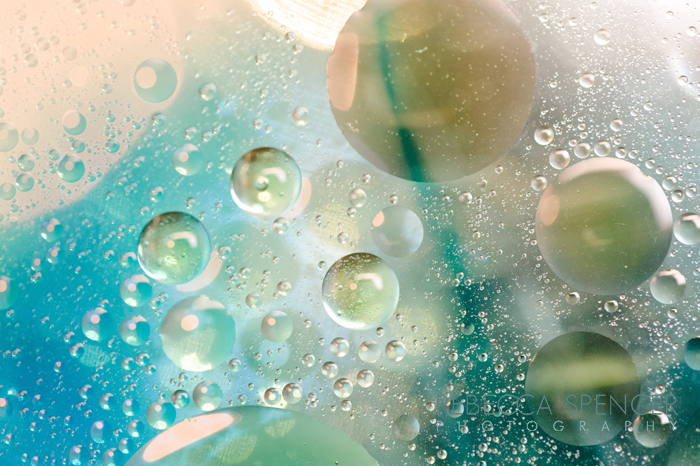 My settings varied a little from shot to shot and were generally around shutter speed 1/60 f5 and ISO2500.
Hopefully I have inspired you all to try oil and water macro photography and here is one final tip that works well for me.  To make the oil bubbles really sparkle I like to put some light underneath the background I use and the easiest way I have found to do this is to use one of those soft box apps on my iPad.  I just set this to white and position it a few inches below my container – clearly make sure the container full of water isn't going to collapse onto your iPad!  Here is a behind the scenes shot to show my set up.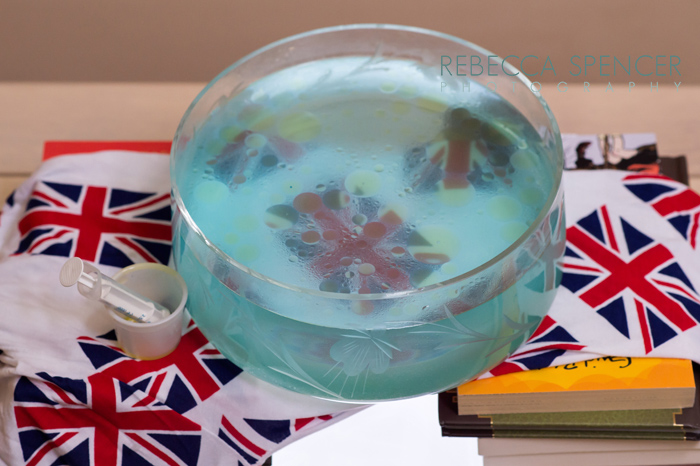 Have fun shooting and we would love to see your photos if you try this so please post them to our The Photographer Within Facebook page or over in our forum.
---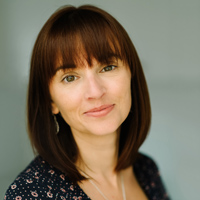 Rebecca Spencer is a passionate hobbyist photographer living in a small village in England 50 miles north of London. She specialises in capturing those precious but fleeting childhood moments every parent wants to remember. Rebecca's young son Theo is both her muse and partner-in-crime as they plan their photo shoots together. Rebecca has a particular interest in incorporating the environment into her work whether that is the woods that surround her home or her child's bedroom. Rebecca shoots with a Nikon D700 and her favourite lenses are the 24-70mm and the 70-200mm.