Why you need a brand, even if you haven't started your business yet!
Oooh, this is some good stuff!  Thank you to Laura James for sharing this incredible branding advice.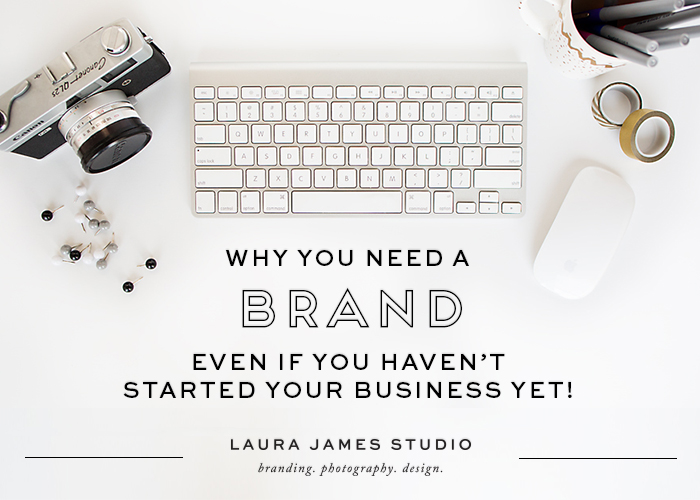 I talk about it all the time: your brand is the first and last impression your business makes. What many people don't realize is that a brand and a visual identity carry far beyond a simple logo, watermark, or business card. Your brand is a living thing, that can help you move forward, or hold you back.
In fact, as soon as you step out of your front door, or hop on social media, people are forming an opinion of you. So why not take control of that opinion? The key to gaining control over how people see you is by having a strong brand right from the start.
What is a brand, anyway?
"Your brand is what people say about you when you're not in the room"
– Jeff Bezos, Founder of Amazon
When you look at that simple quote, you realize that you don't have to own a business to have a brand. A brand is so much more than just your logotype and color scheme. Your brand is an extension of yourself, it's the personality and projected image that you put out into the world by your actions. When I create a brand – and present my clients with a style guide (read more about those here!), I include more than just pretty fonts and graphics. Your style guide has to also show who you are and what you stand for. The thing is, you don't have to have a business to have a style guide. In fact, if you haven't already, then you should write down a personal mission statement as well as your values and goals for your career and life. Once you have those down, then you can start to use those to gauge whether your actions are in sync with the brand you want to convey out into the world. And if you want to really ensure you have a personal brand that helps you move forward, then a style guide is the next step.
 If you are thinking about breaking out on your own…
When just starting out with aspirations of having your own business, a solid foundation is key. Just like creating a business plan will guide you financially, creating a strong brand identity will guide how you project your image, not only to your clients, but to everyone you meet. Maybe you are a modern, sexy boudoir photographer, or are you a fun, kooky family photographer?. Either way clients want to – and need to – make a connection with you and the more consistent you are with your brand, the easier it will be for the world, and your ideal client, to connect with you. Oh and being clear about your brand will also attract the right clients that love your work and are more fun to work with.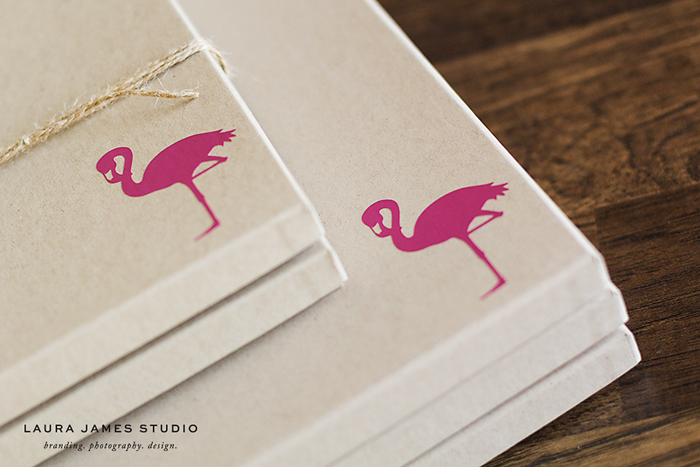 What if you've already established yourself as a photographer?
If you're already established, you're probably pretty well aware of how much work goes into finding, acquiring, and keeping clients. What you may not realize is that by having a solid visual brand, you could cut out quite a bit of that time.
From the moment someone takes a look at your portfolio, they begin to form opinions about you and your work. The general rule is that people need to see things at least 3 times to really remember it and take action. Making sure your website is consistent with your brand is just as important as sharing your strongest images, and in fact can enhance them. Once an inquiry comes in, having coordinating marketing materials shows not only that you're professional, but also helps with brand recognition. Properly designed marketing materials can even showcase your most important products and services (like your price list!), helping increase revenue.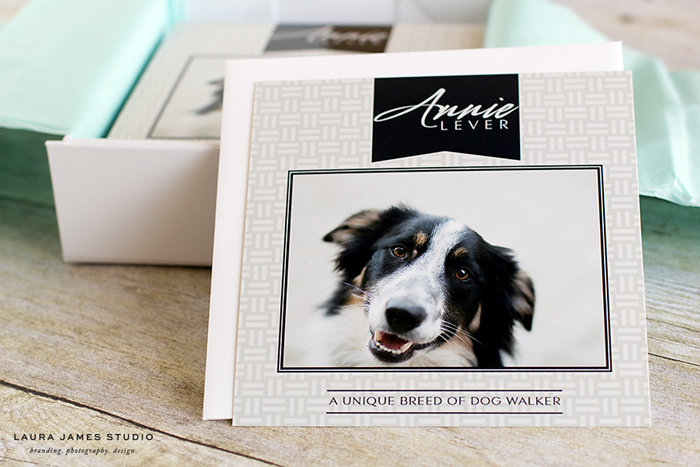 How to get the identity you want
In the end, whether you are thinking about starting a business, or are already enjoying being your own boss, creating a strong brand is going to be one of the most important things you do to help you be successful. Remember that your brand is the first and last impression, and what people say about you when you leave a room, so make sure your brand it working for you, and not against you.
As you begin to think about your brand, I would recommend you get some help to really dig deep and find your unique voice. Just like business planning and photo editing, branding and identity development take time and work. With the right support team, and a designer that understands your personal style, you can begin on the road to creating a strong identity that will bring your clients back year after year! To help you get started download my free guide: Starting Your Brand Discovery and start deciding what people will say about you when you leave the room.
---
Laura James
Laura James has been a graphic designer and branding consultant for over 10 years, and photography fanatic even longer than that. She currently resides in sunny Los Angeles, California. When not blogging and designing, Laura is a military wife and mother who enjoys taking time out in life to have fun with her family, travel the country, and try out all sorts of DIY projects!
Website | Facebook | Twitter | Instagram | Google+